Main content starts here, tab to start navigating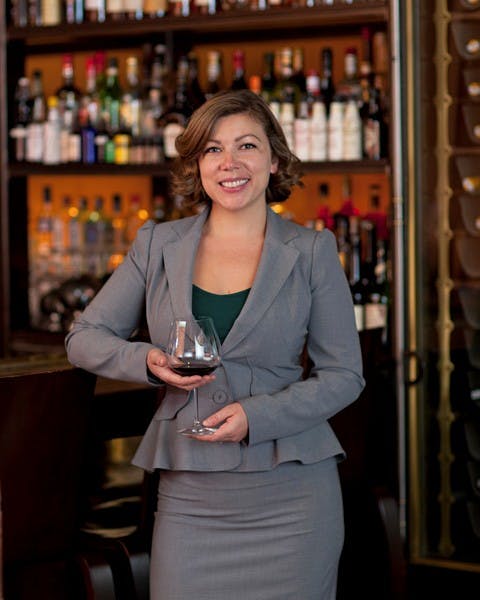 Natalie McDade née Grindstaff
Director of Restaurants
Natalie Grindstaff draws from her extensive knowledge of beverages, international cultures and her interest in history to oversee diverse wine and cocktail programs for the Crafted Hospitality restaurants in New York and Los Angeles.
An Atlanta native, Natalie studied cultural anthropology at University of Georgia, and during the course of her studies, became fascinated with the way wine speaks to specific places, people and time.
After working as a sales representative in Atlanta, Natalie realized that learning about wine was her true passion and moved to New York in 2009 to pursue a beverage career. Her first job in New York was as a floor manager at Gotham Bar & Grill, where the restaurant's esteemed reputation and knowledgeable staff inspired her to learn more about wine. In 2011, she moved on to a senior sommelier position at Babbo, a restaurant where she fell in love with Italian wines and culture.
Natalie returned to Atlanta in 2013 to take on the role of wine director at Kevin Rathbun Steak, a highly acclaimed steakhouse, but felt the pull of NYC and returned in the summer of 2014 to become Beverage Director at Craft. After helming the beverage program at Craft for two years she moved into the Director of Beverage Programs position and has relished the opportunity to work closely with all of the talented Beverage Directors across the properties and to analyze and support the programs from a new perspective.
Natalie continues to approach wine with unbridled curiosity and finds excitement in the diversity and variety of working with multiple programs. She truly enjoys the opportunity to help create and share in wine community within Crafted and beyond. While she continues to explore her love for Champagne and Nebbiolo, she thrives on the discovery of new grapes, learning more about the history and more recent evolution of the vast and varied wine regions of the world. Natalie was promoted to Director of Restaurants in 2021.